This year my four-year-old niece got the handmade Christmas gift: doughnuts for dramatic play. I used the
pattern from Lion Brand's site
and a variety of yarns from my stash.
They fit perfectly into this dollar-store baking box.
We added some paper coffee cups and empty coffee cans to make the play set complete.
Almost sweet enough to eat?
Simpsons homage. ;)
We paired the doughnuts with the picture book,
Please, Mr. Panda.
(Synopsis: Mr. Panda offers all the animals doughnuts, but then keeps changing his mind. Is there something the animals are forgetting to say? The illustrations are awesome.)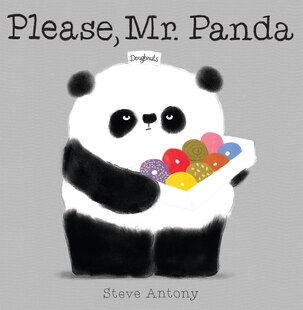 (Photocred to my brother-in-law. I forgot to take photos before I wrapped these up, but he was kind enough to send some shots.)

P.S: These are super fun to make. I had a lot of fun playing with them as I went...